here is some amphipods I trapped in the tank.
these guys are some of the larger ones that
come out at night in my tank.
they are meant to feed only on algae but the larger ones in my tank are devastating my zoas,
first my blue steels now my fire and ice. As far as the information goes its because there is
a population boom in my tank and not enough food for them so the larger ones are eating
the zoa's.I will have to set up a quarantine tank and dip the zoas before they go in.
when the population dies out a bit they can then be returned to the main tank.
failing that a wrasse is grim reaper among amphipods


phantom

Zoalogist AKA Zoa Addict





Posts

: 229


Reputation

: 0


Join date

: 2010-12-20


Location

: northern ireland



Amphipoda is an order of malacostracan crustaceans with no carapace and generally with laterally compressed bodies. The name amphipoda means "different-footed", and refers to the different forms of appendages, unlike isopods, where all the legs are alike. Of the 7,000 species, 5,500 are classified into one suborder, Gammaridea. The remainder are divided into two or three further suborders. Amphipods range in size from 1 to 340 millimetres (0.039 to 13 in) and are mostly detritivores or scavengers. They live in almost all aquatic environments; 750 species live in caves and the order also includes terrestrial animals and sandhoppers such as Talitrus saltator.
Detritivores, also known as detritus feeders or saprophages, are heterotrophs that obtain nutrients by consuming detritus (decomposing organic matter).[1] By doing so, they contribute to decomposition and the nutrient cycles.
Fungi are the primary decomposers in most environments, illustrated here Mycena interrupta. Only fungi produce the enzymes necessary to decompose lignin, a chemically complex substance found in wood.
Detritivores are an important aspect of many ecosystems. They can live on any soil with an organic component, and even live in marine ecosystems where they are termed interchangeably with bottom feeders.
Typical detritivorous animals include millipedes, woodlice, dung flies, slugs, many terrestrial worms, sea stars, fiddler crabs, and some sedentary polychaetes such as amphitrites (Amphitritinae, worms of the family terebellidae) and other terebellids.
Many species of bacteria, fungi and protists, unable to ingest discrete lumps of matter, instead live by absorbing and metabolising on a molecular scale. Scavengers are typically not thought to be detritivores, as they generally consume larger quantities of organic matter. Coprovores are also usually treated separately as they exhibit a slightly different feeding behaviour. The eating of wood, whether live or dead, is known as xylophagy. Animals feeding only on dead wood are called sapro-xylophagy/sapro-xylophagous.
Contents
[hide]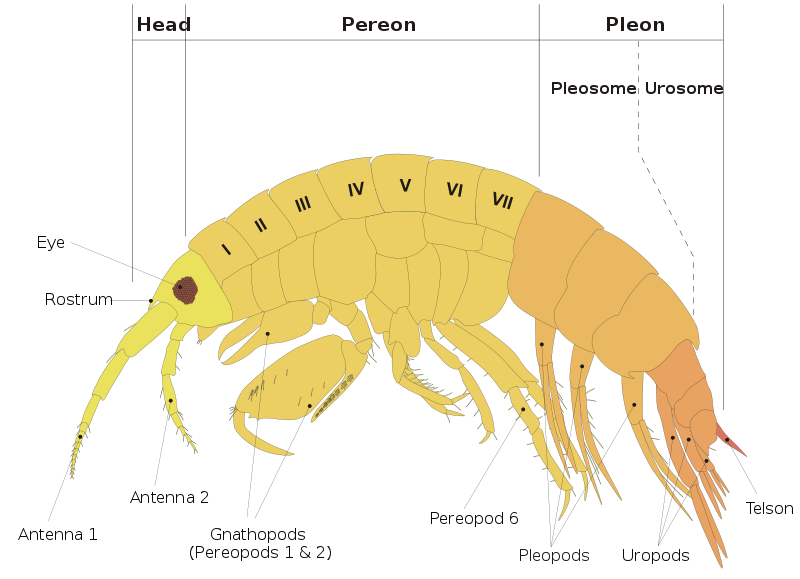 reefkeepersni

Global Administrator





Posts

: 186


Reputation

: 0


Join date

: 2010-12-20




---
Permissions in this forum:
You
cannot
reply to topics in this forum